Obey giant

WAR BY NUMBERS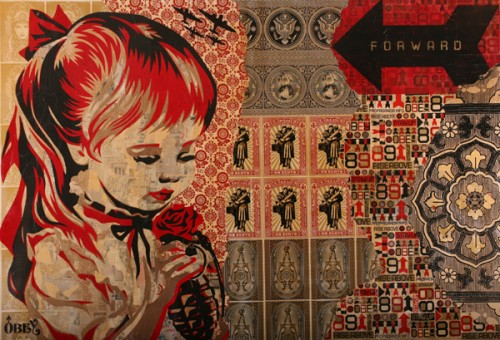 Kiss me deadly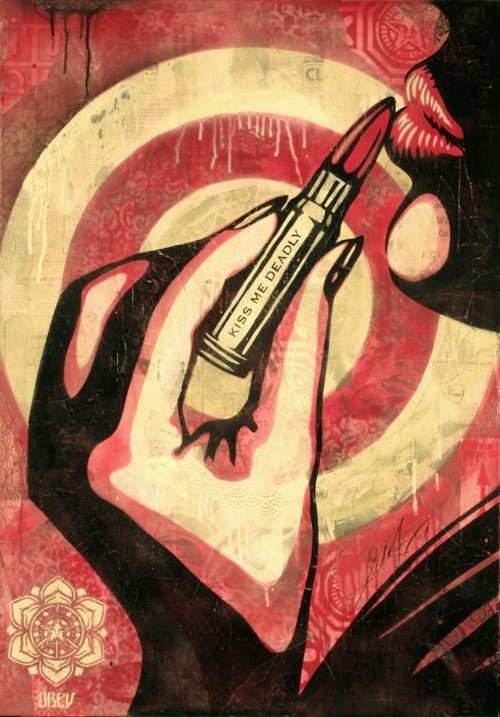 BIG BROTHER CITY ON METAL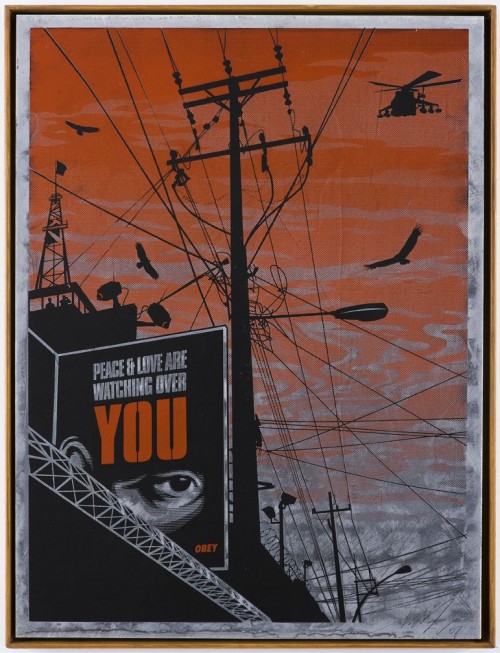 Sheperd fairy started out best known for skate boarding and his street art campains. His first campain started with the Obey Giant. This was conceved in the 1980's and early 1990's while sheperd was going to

Rhode Island School of Design. His champain involved

stickering, stenciling, and painting slogans such as THIS IS YOUR GOD and images of the late professional wrestler Andre the Giant in public spaces in major cities around the globe.

Fairey's work, which combines elements of graffiti, pop art, business art, appropriation art, and Marxist theory, has long been divisive. Recentlly he is known for his obama prints. Sheperd fairy is a talented artist.