Haute Stridance
oil on panel
Le Duc Charles épouse la Duchesse de Bourgogne...
oil on canvas ... 38.6 x 63 in. / 98 x 160 cm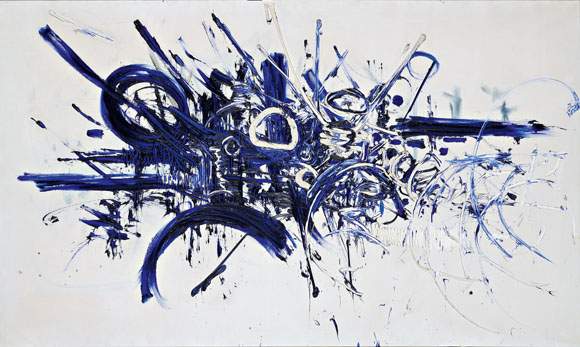 L'Abduction d'Henri IV par l'archevêque Anno de Cologne.. oil on canvas... 78.7 x 157.5 in. / 200 x 400 cm.
George Mathieu was born in 1921. I began with studying
literature and philosophy but than switched to when he was twenty-one. He started with painting realistic landscapes and portraits then he developed a highly distinctive Abstract Expressionist personal style, which grew out of an emotionally driven, improvised and intuitive act of painting.